This phrase has taken up residence in my head over the past few weeks. It's a process. But what's a process, Mon?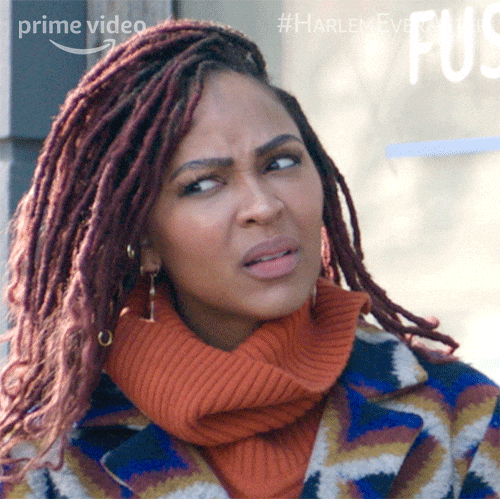 Hell, everything. It's been on me hard since the beginning of the calendar year, but even more so since I've been home. Wanting my dad to get better quickly. Wanting my routine to fall into place like it did in Japan. Sleep schedules. Waking up my normal time. Teleworking. All the things. Patience is something that I lack, but I'm working on it. When life moves too slow for my liking, I find myself aggravated. If you follow me on SM, you know that having to drive 10 minutes to the gym is like the end of the world. And let's not even talk about Walmart being 30 minutes away...
But leaning into this feeling of slow-down has brought about a shift. The lessons are to be learned during the process. Changes in your routine to be made that you wouldn't have seen otherwise. Or at minimum, acknowledging your ability to pivot when the time calls for it. (Looking at you, workout routine.) Jumping from one thing to the next doesn't leave much time for integration, right?
Growth is a process. Every day I have to take a step back to evaluate and reevaluate the choices I make. How I show up in relationships. How I show up for myself. Some things just aren't a fit anymore, and because I don't necessarily like change, it's a process when I decide to pull back. It hurts and looking that pain in the face takes time.
Love is a process. Being able to see how I allow others to manipulate me through love and also being honest about how I do the same. It's a hard pill to swallow when you take a long hard look in the mirror and see how you abused love to get what you want, but there is power making the changes necessary to course correct. Healing is a process. When was the last time you told yourself I love you, flaws and all? Trying to heal the broken spaces means acknowledging that there are broken spaces. Therapy is becoming less of a stigma, thankfully, but opening up is difficult. Especially after you've suppressed all those feelings to make sure others are ok.
Waiting is definitely a process. Being able to slow down and appreciate the here and now without anticipating the next win or next move is major. To take in all that is right in front of you.
Change is a process, and the people closest to you may not recognize you. And you have to be ok with that. Those that are meant to go with you will, and those that won't, can be released in love knowing they've gone as far as they were meant to. Not saying that's an easy thing though. Severance is hard. Cutting ties is hard. This is where leaning on faith is key. Things happen for us, not to us, so trust that good things await even as things fall away during the process.
*SN - I have missed you guys and #coffeeandcocktails. Life sometimes causes us to put certain things on hold, but trust we will be back.*